cyclopaedia.org
*** VIRTUAL BOOKBINDING ***
Spine Panel Replication
The spine panel shown above is digital replication of an actual 18c work by The First Stadholder's Bindery. Thanks to Jan Storm van Leeuwen the entire collection of the First Stadholder tools has been reproduced in his book, The Hague bookbindings of the eighteenth century in the Royal Library and the Rijksmuseum Meermanno-Westreenianum.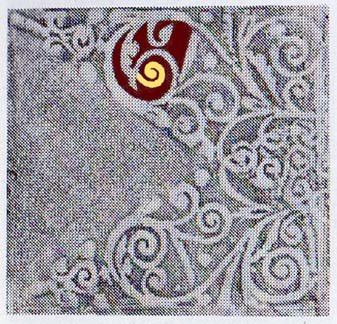 Dr. Storm has made accurate 'rubbings' of the various tools, I have transformed these minutely detailed rubbings by carefully adding colour.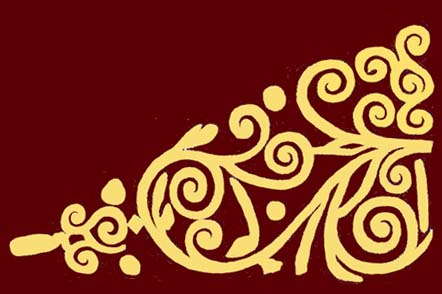 I initially wanted to reproduce these tools so as to be able to artificially reconstruct the spines of books which are now badly in need of repair, the tooling in some cases only just barely recognizable.... once the colouring is complete, the result gives a better visual model.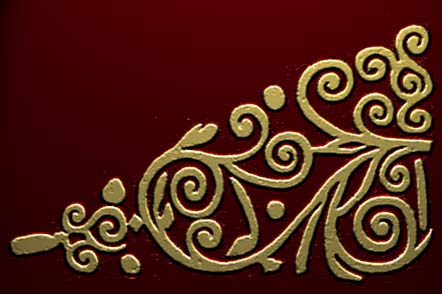 I then took the process one step further, experimenting with Photoshop filters I managed after much trial and error, to find a magical process which could be considered as as sort of "digital Alchemy".